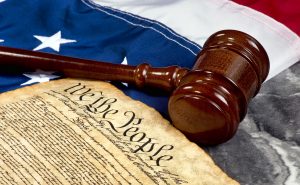 As everyone knows, for better or worse, the COVID-19 virus (coronavirus) is going to be a part of our lives for the foreseeable future. To help prevent hospital overcrowding and slow down the spread of the pandemic, our state and national government have implemented mandatory social distancing policies. The goal is to limit large gatherings of people where the virus can infect more people. By creating social distancing, society can slow down the spread of the virus.
Connecticut Judicial Branch COVID-19 Policy for March 
I am wiring to inform my existing criminal clients how the judicial branch order of March 12, 2020, is going to impact your pending criminal matters. I had previously written a blog about the danger that attending court posed for the spread of the virus. Hartford has taken swift action to protect the public.
The judicial branch has ordered that it will only handle "priority one business functions" and that all other matters will be postponed through March 27, 2020.
None of my existing clients have a "priority one business function" at this time and thus will have their cases postponed. New clients who retain our firm going forward will be advised if their mater is a "priority 1" matter or not.
Everyone who is not in custody for an arraignment or a domestic violence arraignment who has a court date from now until March 27, 2020, will have their case re-scheduled. All cases will be automatically re-scheduled, and there is no need to come to the court or to call the court. I will advise all clients of their new court dates, or you can check the status of your court date online by looking up your name and court location here.
I predict that the cancellation of court dates may wind up being extended, and it is important to monitor the judicial branch web site for further updates.
No one should panic or worry about their criminal cases. I will be staying on top of the situation daily and will advise everyone when they need to be in court. Right now, your focus and attention should be on your health and following CDC recommendations for handwashing and social distancing to keep yourself and your family safe and healthy.
The Police are Continuing to Make Arrests 
The police are continuing to enforce the law and, we just got our first client who was arrested in a disturbance related to the COVID-19 crisis.  Law enforcement is an essential governmental function and the police will continue to maintain order and prioritize domestic violence and DUI arrests.   We remain open and available 24/7 to service your needs regardless of how bad this crisis gets.
Our Office is Up and Running at Full Capacity 
Our goal as always is to serve the public and defend the rights and liberties of good people who may have made a mistake. While there is a health crisis, people are continuing to be arrested and need legal advice. We are determined to be here to serve your legal needs, no matter how serious the crisis gets. We continue to provide 24 hours a day phone support seven days a week for emergencies. For routine scheduling matters or other less urgent questions, we ask that you contact us Monday through Friday 9 – 5. We are ending in-office meetings effective immediately. We are using facetime, zoom video, and telephone conferences to help support social distancing and keep our clients safe and healthy while providing the top-notch customer service that you expect.
Our Thoughts and Prayers Are With You At This Difficult Time 
During this national emergency, our thoughts and prayers are with all of our clients and their families and the nation as we face this unprecedented emergency. I believe that fear is not a good response to this or any other danger that faces us. Instead, informed action is the best way to respond to this crisis. I encourage everyone to think of a community member who may need assistance in some way or another and reach out to help them in this difficult time. If we all stick together, we will make it through this tough situation just as we have made it through many other painful periods in our nation's history.
We are here to serve you and will remain open and fully operational if you have any legal questions or problems.