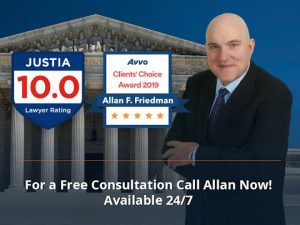 I hope that everyone is staying healthy and standing strong against this virus.
Previously the judicial branch had closed the Norwalk G.A. #20 courthouse and transferred all matters to the Stamford G.A. #1 court due to COVID-19.  Only priority 1 business matters are being handled – such as domestic violence and in-custody criminal arraignments.  All other cases have been postponed.
Yesterday, due to a COVID-19 exposure to a staff member at G.A. #1, the judicial branch closed the  Stamford G.A. #1 court until further notice for deep cleaning and transferred all matters to the Fairfield Judicial District Court at 1061 Main Street, Bridgeport, CT 06604, which will handle all matters for Fairfield County going forward and remains the only court open in Fairfield County.
If you have been arrested for a domestic violence matter feel free to contact us 24 hours a day 7 days a week for advice on how to prepare for your domestic violence arrangement. We are available to appear with you in Bridgeport for your domestic violence arraignments as needed.  Our office remains open and we are servicing the community while keeping in place social distancing. We are using zoom video, skype, facetime, and DocuSign to facilitate servicing our clients throughout this crisis.
All other clients who have criminal cases pending, your cases have been postponed and we will be contacting you when the courts reopen to advise you of your new court dates.  Please stay safe, practice social distancing and be healthy!
Contact us if you have any questions or comments