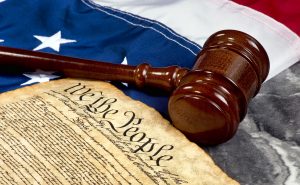 COVID-19 has brought a lot of economic hardship and suffering to our state.  Many people are out of work and waiting for unemployment checks to arrive that have been delayed for weeks.  I have spoken with may clients who are under financial duress.   Relief is coming for most in the form of the economic stimulus checks from the federal government or $1,200 per person and an additional $500 per child.  In the meantime, Governor Lamont has enacted numerous executive orders to assist the citizens of Connecticut.
Many of my criminal law clients are unaware of Governor Lamont's executive orders concerning rent relief and how they may affect them.  I wanted to write this blog to summarize some of the recent orders and how they can help people who are struggling to get through the next few weeks until we can start to re-open the economy and people are can get back to work.  I am primarily a Stamford criminal lawyer but I have extensive experience in civil litigation and have even argued some cases in our State Supreme Court. I would be happy to answer any questions that you have concerning your rights as a tenant.  Here is a brief summary of the order and how it affects tenant's rights.
1. – No Evictions For Non-Payment of Rent until After July 1, 2020
The Governor has amended landlord-tenant law in Connecticut to prohibit the service of a notice to quit which commences an eviction until after July 1, 2020.  This means that is you can not afford to pay your rent your landlord can not evict you until the end of July at the earliest and most likely some time in September if you file a few defenses.  No one who can not afford their rent should fear being evicted during this difficult time.
2. – Automatic Grace Period For April 2020 Rent 
The order allows you an automatic additional 60 days to pay your rent for April 2020.  You can pay the rent for April 2020 on Jun 10, 2020, without any penalty or worry of being evicted or being charged a late fee.
3. – 60 Day Grace Period for May 2020 Rent Upon Request 
If you notify your landlord in writing by letter or email on or before May 19, 2020, that you are suffering an economic hardship you can have an additional 60 days to pay your May 2020 rent.  This means that your May 2020 would be due on or before July 10, 2020, and the landlord can't charge you any penalty or late fee.
I realize that many people are going through really difficult times. If you are a tenant and having a hard time right now paying your rent I hope that this information can help you.   Stay healthy and together we will get through this!  Soon we will all be gathering together again and back to work.