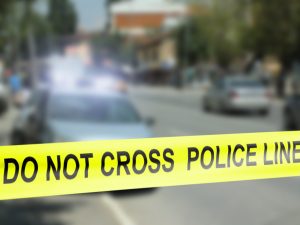 I wanted  to have a discussion about the dangers of "date rape" allegations and how they can totally destroy your life.  This recent incident in which a live TV set was the scene of a "date rape" allegation shows us just how difficult it can be to draw the line between a mutually agreed upon sexual encounter on the one hand and a "date rape" in which one party was "too intoxicated" to be able to consent to sexual activity on the other hand.  It is important to realize just how fine that line is, how hard it can be to prove whether someone was overly intoxicated or not and finally realize how serious the consequences for a conviction of a "date rape" crime can be.
A. THE SHOW
I. The Facts  During a recent taping of the 4th season of the very popular scripted virtual reality show "Bachelor in Paradise" being taped in Mexico two of the participants in the show Corrine Olympios and Demario Jackson  got involved in some very heavy PDA and began to engage in a  make out session in a Jacuzzi.
I just wanted to interject that while so called "reality TV" shows have become a huge success the truth is that most of them follow a script that is written in advance and most of what you see is being acted out like a soap opera.  There is no reality.
Back to the "date rape", both parties were highly intoxicated having consumed many alcoholic beverages.   The woman, Corrine removed her bathing suit and things began to become increasingly sexual between the two participants on the show.   As the sexual encounter progressed at some point sexual intercourse began and at some point Corrine was reported to have passed out totally and lost consciousness.     At that point, Demario lifted her out of the water and proceeded to engage in oral sex with Corrine while she was reported to have been in an unconscious state.    At that point, members of the crew of the show intervened and carried the then unconscious Corrine to her room.
II. The Aftermath 
The next day Corrine approached the producers of the show and claimed that she was too intoxicated to remember anything that had transpired and thus had been raped because she never would have consented to having sex with a man on national TV.   Furthermore, Corrine stated that she had a boyfriend back home and would not have voluntarily consented to engage in any act that would have jeopardized her relationship with her boyfriend.
As a result the producer Warner Brothers made the drastic decision to immediately shut down and suspend all production on the series on June 12, 2017 the same day that Corrine made these allegations and conduct an immediate investigation.    The investigation was to be conducted by an outside law firm who would review the extensive video footage of the incident shot by multiple cameras at various angles and interview the dozens of eye witnesses who were present during the alleged date rape.
On June 20, 2017 it was announced that the Warner Brother's investigation concluded that the video evidence and witness statements did not support Corrine's claim that she was too intoxicated to consent.   Thus the law firm made the determination that the videos showed that Corrine was a willing participant in the sexual activity and was not too intoxicated to be unable to resist or stop the sexual activity or express her desire to stop.     As a result Warner Brother's has made the decision to move forward with taping the rest of the current season of the show.
Corrine has retained lawyers and has stated that she is not satisfied with the results of the investigation.    Corrine stands by her claims that she was voluntarily intoxicated to the degree where her ability to resist the sexual activity and was raped.   This is a classic "date rape" or "campus rape" scenario.   Obviously, there are going to be lawsuits and possible criminal actions pending moving forward concerning this case.  But what can we learn about this example to teach us about how to protect ourselves against "date rape" or "campus rape" allegations in Connecticut?
B. CONNECTICUT LAW ON "DATE RAPE" / "CAMPUS RAPE"
I. What lessons does the "Bachelor In Paradise" teach us about "date rape" / "campus rape" in Connecticut?
a. "Date Rape" or "Campus Rape" is a very serious crime.   While there is no specific statue for "date rape" or "campus rape" in Connecticut it is nevertheless a type of rape.  Despite the fact that many people may feel that date rape or campus rape is somehow less severe or serious than a violent rape between strangers under Connecticut law date rape is punished the same as a rape.  These crimes are prosecuted very forcefully in Connecticut and treated very seriously.   So if you are a suspect in a "date rape" case you should immediately consult with a Stamford sex crimes defense attorney.
The statutory reference is Conn. Gen. Stat. Sec. 53a.70 Sexual assault in the first degree.   That statue covers situations were there has been sexual intercourse with someone who was too intoxicated to consent to having sex.   (It is important to note that under the Connecticut law the definition of sexual intercourse is rather expansive and not just confined to traditional conceptions of vaginal intercourse, See, Conn. Gen. Statute Sec. 53a-65.  Thus, for example as you saw in the Bill Cosby case he was charged with rape although he was claimed to only have penetrated the victim with his fingers).   If you are convicted of date rape you face many years of time in prison, mandatory minimum jail time of 2 years, sex offender registration and years of probation and sex offender counseling.    All of this will have a highly detrimental effect on your reputation, ability to secure employment, ability to secure housing and many other aspects of your future.   For this reason if you suspect that someone is making a claim or date rape or campus rape against you it is imperative that you stop all contact with that person, do not make any statements to the Police and immediately contact a Stamford sex crimes attorney to protect your rights and start doing damage control.
b. It is does not matter under the law if the victim if the "date rape" became voluntarily intoxicated
Some people are under the mistaken impression that in order to be guilty of  a"date rape" you have to have slipped some intoxicating substance such as a "roofie" (rohyphnol) a/k/a "date rape drug" in order to have induced the victim into a state of mental incapacity and then taken advantage of them.      On the contrary, you can be on a date with someone who is voluntarily and willfully drinking alcohol or consuming recreational drugs of their own free volition who then winds up at the end of the evening in an highly intoxicated condition.     The law in Connecticut draws no distinction between these two scenarios.   The only issue is whether or not the victim at the time of the sexual activity had the mental capacity to consent to the sexual act.     Thus as we saw during the Bachelor in Paradise TV show taping Corrine had been willfully and voluntarily drinking for several hours leading up to the sexual encounter.  She put herself into the situation where she was so highly intoxicated that she was on the verge of consciousness.    However, that is no defense to the crime of "date rape."   The only issues for the "date rape" case are did the sexual activity occur while the victim was mentally incapacitated  to the extent that they were "unable to consent" to sexual contact.
c. Very often victims of "date rape" can change their mind the next day after having sex 
The Bachelor in Paradise show demonstrates that even with multiple cameras filming and dozens of eye witnesses on the scene watching what transpired and NO ONE thinking that anything was going wrong or that any crime was being committed it still does not stop the victim  Corrine from having second thoughts the next day and claiming that she was raped.     While she may have appeared to have been a willing and voluntary participant at the time she was engaging in the sexual  acts, later the next day when she sobered up her opinion of the situation changed and she felt that she had been raped.
Also, different people may look at this situation and come away with differing conclusions about what really happened.   While the law firm doing the investigation cleared Demario and stated it was clear that Corrine did in fact have the ability to consent some reports indicate that at some point Corrine may have been passed out and unconscious.   So we can see that there is confusion and ambiguity about the situation despite the presence of so many cameras.    NOT EVERY "date rape" case comes along with video taped evidence to show exactly what transpired.
It is not uncommon for women to fabricate false accusations of "date rape" against a person they were dating or a boyfriend.     The motivation may be anger over infidelity, a break up, or some other reason that prompts her to contact the Police and file a complaint.   Many times we have seen were so called victims were later prosecuted for making a false statement to Police because the Police investigation determined that their claims were false.
The problem we have in most typical cases is that we lack a entire TV production crew with several angles of video footage with which to establish exactly what happened.     In most cases of "date rape" it comes down to a "he said / she said" scenario much like the Bill Cosby case.     In each individual case it is up to the jury to decide based upon all of the facts, evidence and circumstances if the accused knew or reasonably should have known that the victim was actually so intoxicated to the extent that they were unable to consent to sexual activity.
d. Conclusions 
I feel that the Bachelor in Paradise really hammers home with great clarity the tremendous difficulty that comes with a "date rape" case and proving actually what was the state of mind of the victim and their ability to consent to sexual activity.      Despite the fact that an independent law firm has now reviewed all the video footage and spoken to all the eye witnesses at the scene and cleared Demario, the victim Corrine remains adamant that she was too intoxicated to consent and remembers nothing.    Imagine if there was no video footage or witnesses.   Imagine if this encounter had taken place during a "date" in which Demario was thinking that everything was going great and he was having the time of his life and a great evening.     The next day he receives a text message or a phone call from his "date" from the last evening accusing him of rape.     Without the benefit of a TV crew taping every detail of the encounter what would be the outcome of his case?
"Date Rape" or "Campus Rape"  allegations are very serious and can totally destroy your life.   If you are the suspect in a "date rape" case you should immediately stop all communication with the victim who may be contacting you as part of a police investigation to try and get you to make incriminating statements.    Needless to say that you should never discuss any details of a "date rape" situation on social media or post any videos or photos of the act.     If you are the suspect of a "date rape" you should never make any statements to the Police, you have the right to remain silent.
The Law Offices of Allan F. Friedman Sex Crimes Defense 
Attorney Allan F. Friedman has been litigating Connecticut sex crimes since 1992 —zealously and compassionately defending clients wrongfully accused of sex crimes both during Police investigations and also in Court if an arrest has been made.    "Date Rape" case are treated very seriously and the Police are certainly going to allow you an opportunity to give your side of the story before making a formal arrest.  But before you consider the option of making a statement to the Police  you need to have the guidance and counsel of an experienced Stamford sex crimes attorney to review all the facts and circumstances of your case  and make a strategic decision how to proceed, For a free initial consultation and case evaluation, give us a call—we are available 24/7 at 203.357.5555.