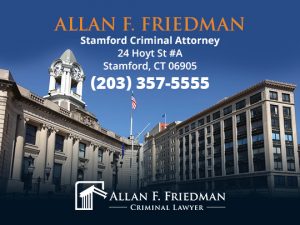 As everyone knows Governor Lamont shut down all large gatherings on March 20, 2020, in the State of Connecticut.  Accordingly, the Judicial Branch started to close courts and limit functions to only handle essential matters characterized as priority 1 business matters which include domestic violence arraignments, arraignments of people who are locked up overnight for an arraignment and emergency motions.
Stamford and Norwalk Courts are Closed 
The Stamford,  Norwalk, and Bridgeport G.A. criminal courts are both totally closed and all priority 1 matters are being handled at the Judicial District in Fairfield at Bridgeport.  If you are arrested during the COVID-19 emergency for a domestic violence matter give us a call and we will give you advice on the best procedure to handle your arraignment in Bridgeport and we can appear with you.