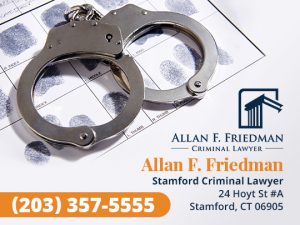 Many clients do not understand that an arrest for a DUI will result in two separate proceedings against them.   The first is a criminal case in the Superior Court.   Many first-time offenders may be eligible for the IDIP diversionary program, which can result in the dismissal of the criminal DUI charge.   However, regardless of the outcome in the Superior Court with the DUI allegation, the CT DMV will usually institute a separate administrative procedure to suspend your license. The DMV case is adjudicated in a separate administrative appeal by the DMV, not the court.
DMV Administrative Per Se License Suspensions 
When you are arrested for a DUI, the arresting officer, in most cases, will ask you to perform a chemical test to determine if you are intoxicated.  It is challenging as you must decide quickly whether to take the chemical test.   Since 2014, Connecticut has gone to an all-offender interlock system in which all license suspensions from the DMV are for 45 days, followed by a period when an interlock device must be installed in the vehicle.