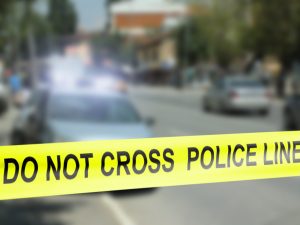 Everyone who gets a traffic ticket that does not require a court appearance in Connecticut is faced with the somewhat misleading language on the back of the ticket which states "If you are charged with a motor vehicle infraction or violation and you choose to pay the amount due to the Centralized Infractions Bureau, no points will be assessed against your operator's license by the Connecticut Commissioner of Motor Vehicles." DO NOT fall victim to this misleading language.
You Should Never Plead Guilty or (No Contest) to a Speeding or Traffic Ticket
No matter how tempting the offer of "no points" sounds never mail in that ticket and pay the fine. You will always do better if you plead not guilty and go to Court. Even if you can not afford to hire a Connecticut speeding ticket lawyer to fight your case you should still show up yourself and contest the ticket. The reason why is even though "no points" will be assessed against you the conviction will be noted on your permanent Connecticut driving history and insurance companies will be able to charge you increased premiums on the basis of your conviction for a moving violation for years to come. Obviously the more violations you have the more the insurance company charges you through higher insurance premiums. Generally, since the cost to hire a traffic ticket lawyer to fight the ticket is only a few hundred dollars it makes good economic sense to retain an attorney to fight the ticket and keep your driving record clean.