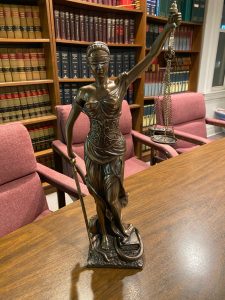 Statistics show that 10% of all criminal arrests made in the US are comprised of DUI arrests. This shows just how common DUIs are all across America. That said, it is important to understand that DUIs will differ everywhere you go. If you live in Connecticut, the DUI process may look a little different than in Ohio. If you have been charged with a DUI in Connecticut, there are important things you will need to understand about what happens afterward. This article will break down every aspect of a DUI case you need to know about. Keep reading to discover about DUI cases and what happens when you get a DUI in Connecticut.
What Classifies as a DUI in Connecticut?
Drugs and alcohol are against the law when operating a vehicle if they impair your driving ability. This is because alcohol and drugs affect your ability to safely focus on the road and operate a vehicle.  In Connecticut, a DUI stands for driving under the influence. You can receive a DUI if you are operating a motor vehicle under the influence of alcohol or drugs. It's important to understand that these offenses can be prosecuted without direct evidence. Direct evidence would be the blood alcohol concentration of the person driving or BAC.  This evidence is not always required if the person is obviously impaired. If you are operating a vehicle in Connecticut, this is also considered to be your automatic consent to a BAC test by operation of statute if the police have probable cause to make an arrest for DUI. You are legally intoxicated if the BAC shows .08 or above. This only applies to adults over the age of 21. You are considered intoxicated if your BAC is .02 or higher as a driver under 21.  In some cases, even if you refuse a chemical test, police can claim intoxication based on your condition and actions. There are different tests that they can do without the BAC to determine this, such as a field sobriety test, but it is not always concrete.  A field sobriety test is a subjectively scored test that many sober people will fail and is considered unreliable.  The best Connecticut DUI lawyers will always advise you to refuse a field sobriety test and not answer any police questions about whether or not you were drinking or using drugs.