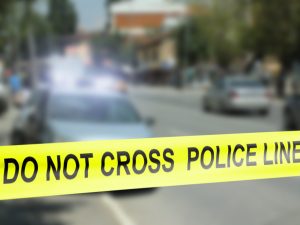 I have been writing in my blogs and on my web page recently about the Local Police departments apparent resistance or push back against the Legislature's efforts to decriminalize the possession of small amounts of Marijuana in 2011 and the lowering of the penalty of the possession of small quantities of cocaine and heroine from a felony to a misdemeanor in 2015.   As I have explained the Police has seemingly pushed back against these legislative initiatives by up-charging or adding charges under questionable circumstances such as the crime of operation of a drug factory  or possession with intent to sell.   In these cases the Police really tie your hands because they take what would have been a mere non criminal violation punishable by only a fine or a misdemeanor level possession offense and they turn it into a serious felony charge for which you can be facing up to 7 years in jail for marijuana and 15 years in jail for narcotics.
In many of these trumped up possession with intent to sell charges the allegations are simply totally without any basis in fact.  The bottom line is the drug dependent individuals who regularly consume drugs for their own personal use may carry a small scale to weigh the drugs they purchase to make sure that they are getting the correct amount they purchased.  Similarly, regular users normally buy their stash in larger quantities to last them a few days and them break it down into individual packages for daily use.  Regrettably, the local Police are going to take advantage of any of these situations to add the charge of possession with intent to sell when ever they can.
Man Charged with Possession with Intent to Sell for mere Possession of Non-Criminal Quantity of Marijuana 
I recently was retained to represent a young man who was caught in the wrong neighborhood at the wrong time and the Police discovered that he had less then 1/2  of an ounce of marijuana on his person.   First of all the Police stop itself was questionable  because the Police claimed to have stopped him simply because he was parked in a "bad neighborhood" and looked "suspicious."   This certainly smells like facial profiling to me.  I do not see any "reasonable suspicion" to have initiated a traffic stop in this case other than the color of my client's skin.
Upon questioning my client they discovered that he was in possession of less than 1/2 ounce of marijuana which is a non-criminal violation.   They should have just issued him a ticket for Connecticut General Statutes Section 21a-279a simple possession of marijuana and let him go.
My client had no drug paraphernalia on him, no scale, no baggies, no currency nothing to indicate that he was a drug dealer – other than perhaps the location in which he was parked and the color of his skin.
Never the less the Police elected to add the additional charge of possession with intent to sell which is a felony for which he could face up to 7 years in jail on top of his non criminal marijuana possession charge.
A Police Pattern 
It seems that the Police are intentionally ignoring the Legislatures's plans to decriminalize and lower the penalties for simple possession charges by up-charging the more serious possession with intent to sell and drug factory allegations more and more frequently and really stretching the application of those serious felony statues to situations they were never intended to cover.
This case I am defending is perhaps the most flagrant example of the Police abusing the ability to up-charge and overcharge defendants with unwarranted additional charges to try and make their cases much more serious than they should be under the new laws enacted by the Legislature.
I am excited to get thee charges against my client dismissed when it reaches Court in 30 years I have never seen such a extreme case of Police over charging.
Conclusion 
If you have been up-charged by the Police on a simple possession case with the additional allegations of possession with intent to sell or operation of a drug factory give us a call today and let our 30 years of experience go to work to build an effective defense to clear your name.  The first consultation is always free. Our firm has earned the prestigious top rated avvo 10 superb rating and we have many 5 star ratings from our satisfied customers and have earned the avvo clients' choice award for 2017.   Please call us today at 203.357.5555 to arrange your free initial consultation.