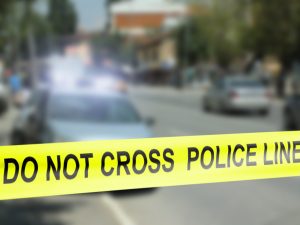 Many of my clients are terrified for obvious reasons when they are contacted by the Police and then often try to "talk their way out" of the situation.  My objective in writing this blog post is to give some quick advice on what to do if you are the subject of a police investigation or a road side stop.   Often, the Police have no case they can prove against you, only suspicion and conjecture which is not going to make a case stick in Court.   They use manipulation, scare tactics and coercive methods to induce you to talk and give them admissions which will give them a solid case out of nothing.   DO NOT fall for this trick.    I am going to give you 3 easy to remember and simple rules to follow when dealing with the police that will help you avoid letting your own mouth seal the case against you.  After 27 years of criminal defense I can't count how many times I have been contacted by someone who is the subject of a police investigation and after I told the police that my client would not cooperate that was the last thing we ever heard about that case.   The reason is because the police never had enough evidence to file for a warrant and were just hoping to bring my client in and get them to make an admission.
Rule #1 – I will not answer any questions.  I want to speak to my lawyer.
Always remember rule #1 – when ever you are confronted by the police no matter what they threaten you with always tell them you want to speak with a lawyer and that you refuse to answer any questions.  Of course you must give them your name and address and ID but that is the end of the conversation.  The 5th amendment provides that no person in a criminal case shall be complelled to be a witness against themselves.  This is a very powerful right.  USE IT!   You have the right to have a lawyer present before you answer any questions (of course we are not going to answer any questions when I get there either).   The police will normally get really stressed out and say stuff like "we can do this the easy way or we can do this the hard way" when you assert the 5th amendment.  That's right its going to be hard for the police because you are going to keep your mouth shut and not say anything until you speak with your lawyer first.   I don't care if the police threaten to tow your car, raise your bond higher, go harder on you, take away your phone, etc. it does not matter.   No matter what they say do not answer any questions.  Just keep saying I want to speak to a lawyer.