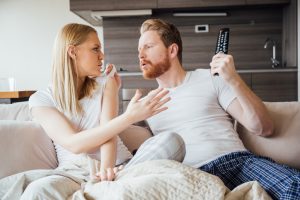 Everyone in Connecticut including the author is outraged about the death of Jennifer Dulos.  For those who may have been living under a rock for the last year, Jennifer was in the midst of a "high conflict" divorce case in Stamford Superior Court last May when she disappeared.  Her estranged husband Fotis Dulos was later charged with her murder and he committed suicide while awaiting trial on bond.  I have written extensively on how the Dulos case has had a profound effect on pending domestic violence cases throughout Connecticut.
The Dulos family had no prior arrest history and apparently there was nothing to give the court any reliable indication that a violent murder would occur.  As a result, other courts have become more cautious about resolving pending domestic violence cases.
We live in a reactionary society.  Jennifer Dulus was the number one most searched term on google in the state of Connecticut in 2019. The circus is just getting started with the trial of the co-conspirators of Fotis Dulos still looming this case will be in the spotlight of the media for months to come.  People are upset and outraged that the court system let Jennifer down and they are looking for someone to blame.   It's strange that they can't just accept the fact that the family court divorce system is overloaded and that a homicidal maniac like Fotis Dulos just happened to snap under the financial pressure he was facing.