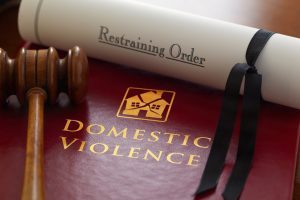 In this blog, I am going to give you five things to do if you have been arrested for a domestic violence crime in Connecticut. Domestic violence arrests are more common than any other kind of arrest. This is because there is a mandatory arrest statute for all domestic violence crimes that require the police to make an arrest when they find probable cause that a domestic violence crime has occurred. There are a lot of very effective ways to defend domestic violence allegations. It is essential from the moment that you are arrested not to make the situation worse. Here are five things you can do to help improve your situation.
Be Prepared For Your Next Day Arraignment in Court 
In every domestic violence case, there is a mandatory next day arrangement where orders of protection will issue against you. At this court date, you will have your first meeting with the office of family relations, and they will make a recommendation about the order of protection. The big question is what kind of order will be entered by the court. If you live in the same home with the victim or have minor children in common, these orders of protection can be of huge importance. It would be best if you never went into court without consulting with an attorney first. While sometimes it may be challenging to find an attorney on such short notice, you should at least have a consultation with an attorney and review your options for the arraignment. Too many domestic violence clients wind up getting arrested and then amble into court the next morning and hope for the best. This is not the best practice. It is advised that you seek legal counsel and prepare for your meeting with the office of family relations and arraignment.