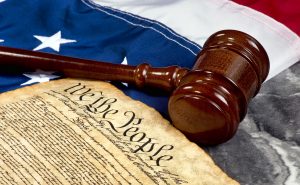 Over 28 years of practice in criminal law a lot of clients have told me that they don't want to participate in a diversionary program because they "don't want to admit guilt of a crime they didn't do." I'm writing this blog article to let people know that applying for a diversionary program is not an admission of guilt and does not mean that you are guilty.  In Connecticut there are a lot of diversionary programs for all sorts of things.  Over the years the main diversionary program – the Accelerated Rehabilitation Program has been joined by an ever expanding list of diversionary programs.  Top Connecticut criminal lawyers will tell you that in most cases it is usually a better idea to use a diversionary program than take your case to trial.  Over the years a lot of my clients have resisted the idea of participating in a diversioary program because they feel that applying for a program is an admission of guilt.  We are going to explore this in greater detail.
>    What is a Diversionary Program?          
The normal progression of a criminal case involves an arraignment, pre-trial negotiations, and a jury or bench trial where a determination of guilt or innocence is made.  This all assumes that a plea bargain is not made where the accused agrees to plead guilty to a lesser offense in exchange for a reduced charge or an favorable agreed upon disposition.  In practice 99% of criminal cases in Connecticut are resolved without trials either through diversionary programs or plea bargains. A diversionary program takes a crminal case off the trial path and diverts it into a special program that can result in a dismissal of all charges upon successuful completion of the program.  If you apply for a diversionary program you will never have a trial and no one will ever determine if the charges against you were valid or not.